Calendar of Events Riding Beyond 2019:
Film Festival / Individual Sessions / Saturday Group Sessions / Diving Into Bliss Thursdays / Volunteer Trainings / Autumn Salon / Healing HeArts / Year-End Celebration!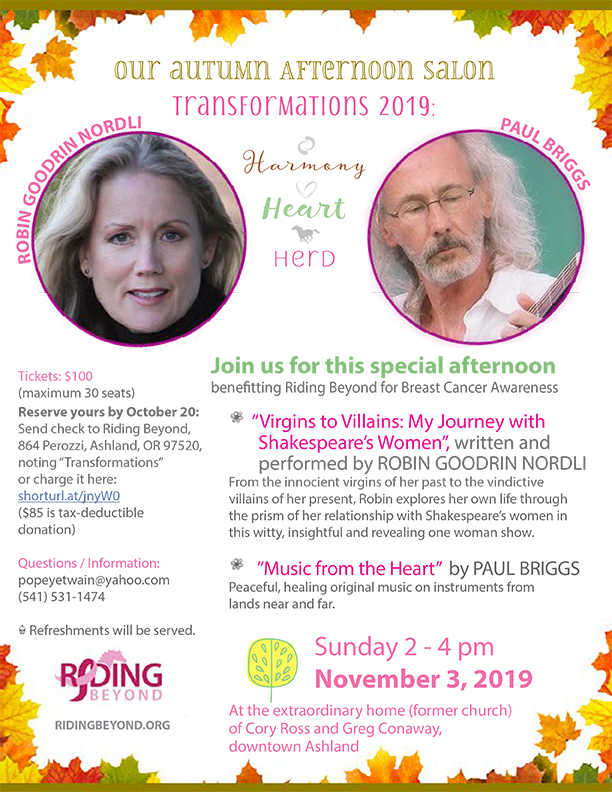 Volunteer Training
at Little Creek Ranch, 2900 Siskiyou Blvd, Ashland, OR
2020 Volunteer Trainings
MARCH 10, 2020 1-5 PM
AUGUST 11, 2020 8-12 noon
SIGN UP FOR VOLUNTEER TRAINING HERE:

This is also where you can sign up to work at individual and group sessions, once you have attended volunteer training.
Contact Jean Sage with questions about volunteering: ‭
(530) 227-3962‬ / jean@jeancsage.com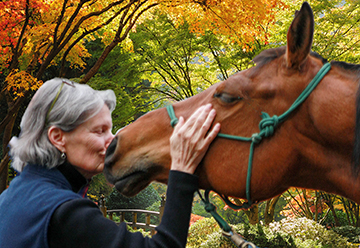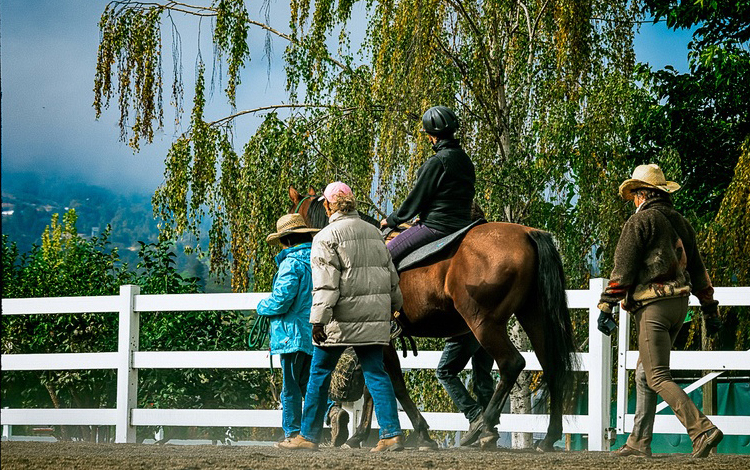 FREE Individual Sessions
at Little Creek Ranch, 2900 Siskiyou Blvd, Ashland, OR
2020 Individual Sessions are conducted in April, May and Septembe

r on Tuesdays and Wednesdays.



202o dates to be posted in January.
More details on individual sessions HERE.
TO REGISTER/INQUIRE ABOUT INDIVIDUAL SESSIONS:

Call Trish Broersma  541 482 6210.
More about group sessions and individual sessions HERE.
Riding Beyond sessions are conducted in spring, summer, and fall.  Organizational meetings occur throughout the year. Please contact us if you'd like to volunteer or participate.