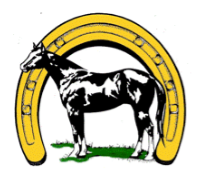 Join us at Jackson County Fairgrounds for the
Ta-Ta Trot Schooling Horse Show
October 23, Sunday, 9am- 3pm.
Sponsored by Jackson County Horseman's Association
Half of the proceeds will benefit Riding Beyond.
Come join us: Watch the entertaining classes / Show your horse
Information HERE.
View recent video from Robin Miller, MD

Great Raffles Around Town: Salons for Survivors
September 15 – November 15,
for Breast Cancer Awareness Month
Learn about Salons for Survivors HERE.
Individual Sessions Commence Spring 2017, Group Sessions May through August 2017.

Opening Doors to the Future for Women
Recovering from Breast Cancer Treatment
in Ashland, serving the Rogue Valley of Southern Oregon, and beyond

Riding Beyond is a free opportunity for women who have experienced the rigors of breast cancer treatment to revitalize their whole person emotionally, physically, and spiritually, through carefully designed, guided interactions with horses. Exercises in four sessions improve blood circulation and oxygenation, respiration and blood pressure, as well as balance, strength, and endurance. Activities include poetry, story telling, music and powerful exercises to refresh body, mind and spirit, literally opening new neural pathways, based on cutting edge brain research. 

Meeting the Crew – Trish and the Volunteers
This is a time to get acquainted with everyone involved in the program and to hear inspirational writings and to share experiences we have been having (or will have soon) with the program.
Meeting Mystic
When all the people introductions are done we move out to the corral to meet Mystic.  You will have a chance to get acquainted with her, maybe brush her and also learn about horses in general.  She will enjoy checking you out too.
Practicing
After meeting Mystic, you will be invited to practice mounting & dismounting a horse using a "barrel horse."  The barrel horse is an interesting and useful contraption that will help you get comfortable with the mechanics of getting on and off a horse and also moving into positions on the horse that are specific to this program (read more in the link provided below).
Things You Will Learn
You will learn many things about horses and about Mystic specifically.  Trish is a wealth of information and will give you tips that will help you be more comfortable with Mystic right from the start.  Your interaction with Mystic will be a great teacher of not just horse knowledge but self-knowledge also. You will learn new sources of joy.
Activities with Mystic
Both being with Mystic (on the ground) and riding Mystic are special experiences that are very unique to each person.  Not all participants will engage in the same activities with Mystic.  Some participants will lay on Mystic to soak in her relaxing and nourishing energy. Some will receive the same benefit from just being near her and working with her on the ground.  Music is sometimes offered to help bring horse and rider into synchronicity & to facilitate further bonding.  Music can be a very powerful catalyst for some.
A day for participants who are experienced horse people is structured with a respect for their understanding of basic horsemanship. They often find in Riding Beyond a new relationship with horses as sentient beings who offer remarkably perceptive heart- and mind-opening interactions.
For more details about a day at the barn, READ ON………
Questions? Call (541) 482-6210
Trish Broersma
View local television coverage of Riding Beyond for a taste of "how it works":
Thanks to the concerted efforts and generosity from several dozen people throughout the Rogue Valley (and beyond) we launched Riding Beyond in September 2013 and have these writings from the participants in our pilot program. They give you a sense for what goes on between people and horses at Riding Beyond. You'll find more details throughout our website.  Welcome!
FROM OUR FIRST RIDER:
"I came to "Riding Beyond" with only the expectation that I would get to know a tiny bit about horses and maybe find some small happiness for the moment. I'd gone through a very difficult year – a diagnosis of cancer and the loss of my beloved youngest daughter. Joy was hard to come by. Grief was an every day companion. . . . I went to the first day of the program with pretty much no idea whether I'd get bucked off a frisky horse or have a spontaneous healing like ones I'd heard about. Trish had explained the program, but with my extremely limited exposure to horses I don't think anything really gelled. Well, I was in for one of the most treasured and healing experiences I've had in this rocky road of life. This would be a healing of the heart. . . . READ MORE
FROM OUR SECOND RIDER:
"I really appreciate the opportunity that I had to participate in the pilot program for Riding Beyond.  Each time I left the ranch after these sessions, I had such a feeling of peace and well-being (it reminded me that I could feel that way!).  The sessions included time to share experiences and poems.  The whole team participated in these discussions which resulted in some interesting conversations and ideas that I had not thought of previously. In addition to the health/mind benefits, this experience helped me to overcome my fear of horses.  Trish and the volunteers shared their knowledge of horses and were there the entire time – so I felt safe.  And, of course, the star of the show, Mystic, is an amazing horse.  She is calm, sweet, and patient.  I enjoyed the time I spent with Mystic and am now looking forward to taking horseback riding lessons! It was an extremely positive experience that I would highly recommend to others."  
PLEASE EXPLORE OUR WEBSITE FOR LOTS MORE ABOUT RIDING BEYOND.
CONTACT US IF YOU WOULD LIKE MORE DETAILS ABOUT PARTICIPATING OR HELPING OUT.
TO REGISTER AS A PARTICIPANT:
Contact Trish Broersma 541 482 6210 or email: epohna@aol.com and then fill out and return these forms. Click here to read more about participating.

PhysicianStatement (PDF)
TO VOLUNTEER:
Click here to read more about volunteer opportunities, to sign up for training or to get on the volunteer roster for 2016 sessions. Volunteer Coordinator: Mary Beth Watt (408) 568-0120 or email: marybethwatt@gmail.com .