The following video explains Riding Beyond's beginnings:
Trish Broersma, founder and board president, returned from a Prescott Best Practices conference in Spring, 2013, inspired to offer a program to breast cancer survivors/thrivers of the Rogue Valley. In collaboration with others,  Riding Beyond was launched that September. She enhances a California program's physical benefits with horse activities that nurture the human spirit, based on her many years of work in human development with Jean Houston and Peggy Rubin, and her explorations into the horse/human relationship through liberty training. She brings expertise for conducting Riding Beyond sessions with her certification as a PATH International therapeutic riding instructor and certified equine specialist as well as past administrator of two premier accredited PATH therapeutic riding programs and past president of the Equine Facilitated Mental Health Association. Her work in empowering the human spirit draws on story, body-based modalities, current brain research, and cutting-edge human development practices, all enhanced by partnering with horses. trishbroersma.com
Mystic Moon is an Anglo-Arab who has had a career in endurance riding and now demonstrates remarkable talent for her new calling as a Riding Beyond horse.  Her intuitive, healing abilities have offered remarkable experiences to our clients, as have other horses joining Riding Beyond since 2013, like Journey, Abby, Gabe, Haywire and Sonita.  Read accounts from clients.

Jenn Lieber, head horse handler and board member, has been with Riding Beyond since its beginnings. Moving to the Rogue Valley in 2008, curiosity led her to wonder how the wisdom of horses and their non predatory power can teach respectful communication, collaborative leadership skills, and mindful awareness. She co-founded Pony Playtime for 3-5 year olds, and co-facilitates several summer horse camps. She delights in the laughter, energy and learning created when humans and horses are free to play together. She is currently working toward ICF certification with Equine Alchemy. Most recently, her daughter's outgrown show pony who lives in the field outside their front door, is where she spends her time developing a relationship that helps to inform her next steps, like her role as a horse handler in Riding Beyond.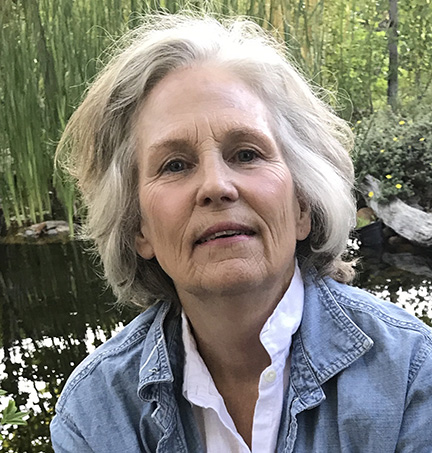 Jean Sage, volunteer coordinator since January 2019, has loved and owned horses over the years.  She learned about Riding Beyond several years ago and was awed by Mystic's innate healing wisdom. Now, in semi-retirement, she is thrilled to be a volunteer and to further discover and participate more fully in the healing bonds between horse and humans.
Rosa Lee Maple is a key person behind all of our events – organizer extraordinaire.  She says: "A dearly-loved aunt of mine died from breast cancer, and I've always had a love for horses. Because of those two connections that touch my heart deeply, I thought the Riding Beyond program would be a way for me to contribute to our local community of breast cancer survivors. I had no idea how much I would gain in return from listening to, observing, and participating in the stories of these remarkable women, who were guided into healing self-reflection and truly revitalized by the end of four weeks."
Carolyn Jost is a breast cancer survivor, with a life-long love of horses.  In her words, "Riding Beyond became the perfect blend of these life experiences. It has allowed me to make community connections, both through volunteering with Riding Beyond and helping out with the Salons for Survivors campaign, while learning more about the body/mind connection people have with horses and the potential for healing that flows from this connection." She is also a board member.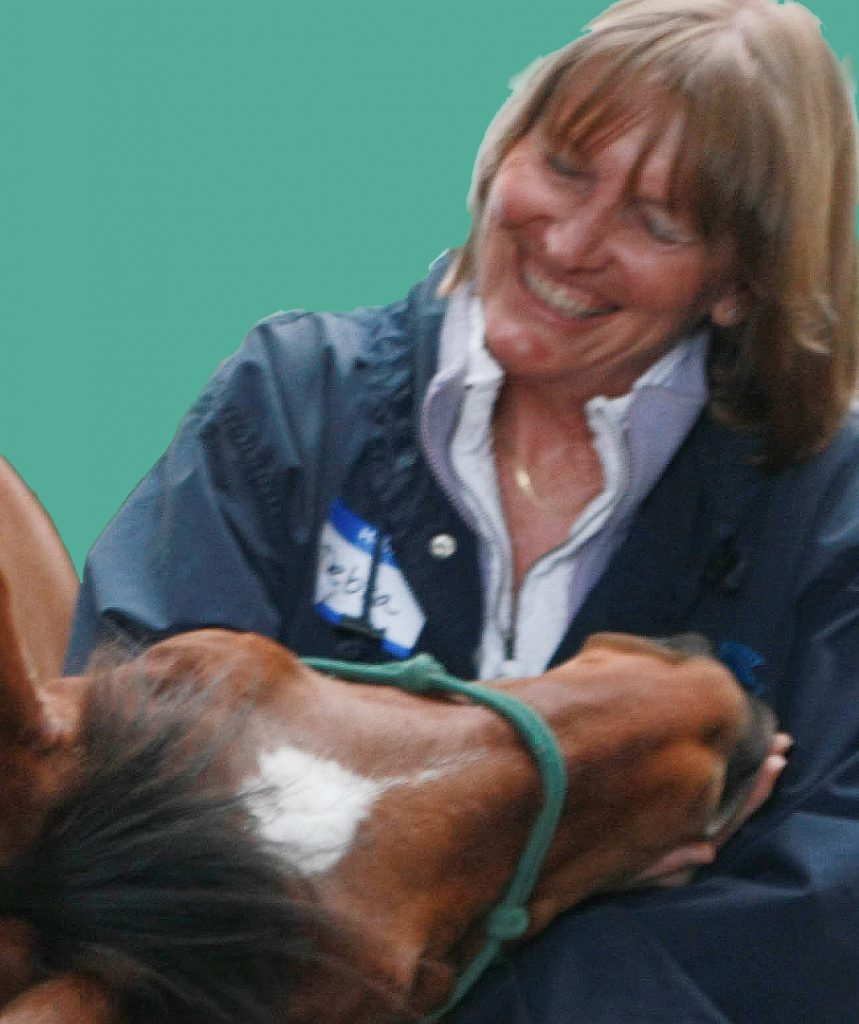 Debra Sheetz has been with Riding Beyond since 2014 as a horse leader and sidewalker. She found that being around horses made a significant difference in her own improvement with a chronic illness, and she wanted to be involved with others receiving the same opportunity. She pursued riding lessons and an internship in a natural horsemanship program to learn a well-rounded understanding of horses, both on and off the ground. She has a rich and varied background in several healing modalities and spiritual traditions which she brings to the integration of wholeness for our clients. She is also passionate about how nature and humanity can find a way to heal each other, by listening more deeply to nature — the horse being one of our greatest teachers.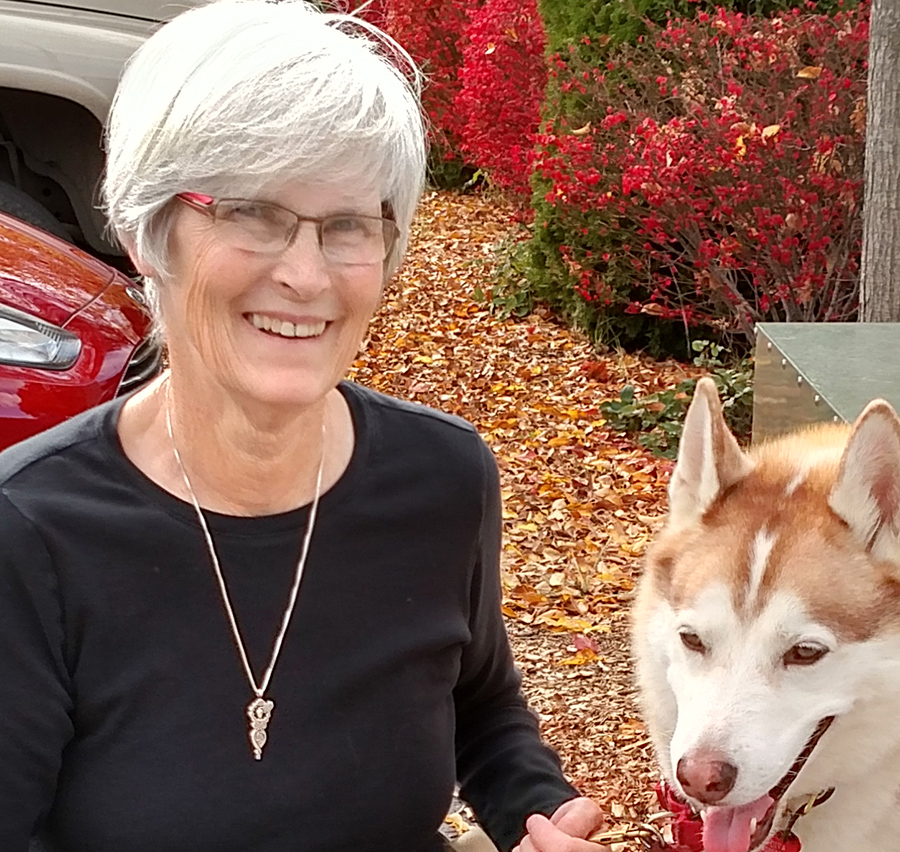 Mary Beth Watt, board member and former volunteer coordinator, has been interested in Riding Beyond since hearing about the program several years ago. She finds the natural healing that occurs through the bond of human and horse fascinating and beautiful. In 2016, after moving to Ashland from the Bay Area, she was able to become involved as a volunteer and became more involved with the program and all of those who make it a special offering for breast cancer survivors.
Hannah Heskin has supported Riding Beyond since 2013 through her community service projects at St. Mary's School, including the creation of a special Riding Beyond session in fall, 2016, and enlisting the support of Jackson County Horseman's Association for Riding Beyond as a beneficiary of their Ta Ta Trot Horse Show.
Many other volunteers, human and equine,  contribute to the day to day operation of Riding Beyond.