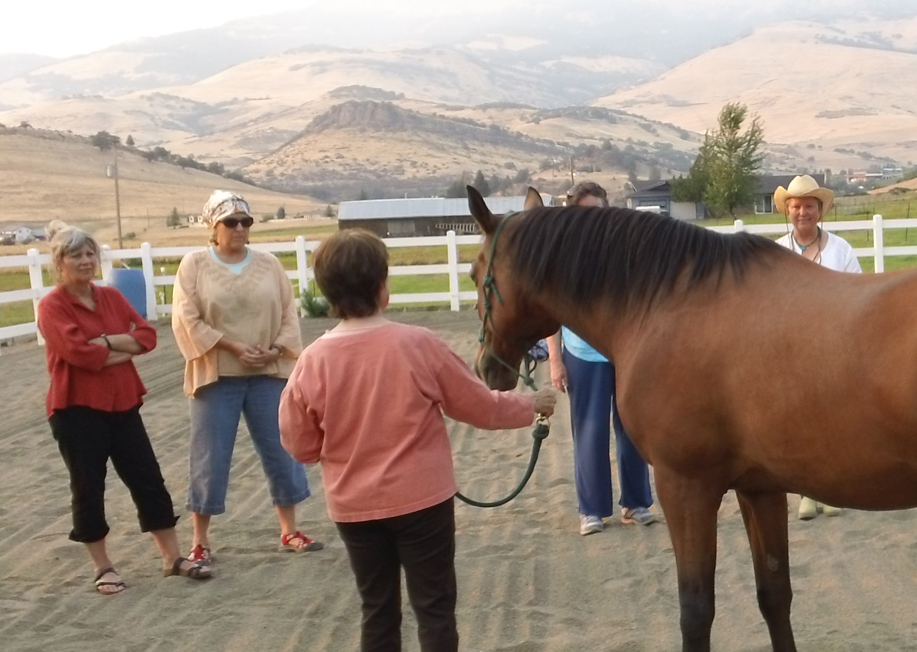 We welcome your help in all kinds of ways, not just hands-on with the horses. If you volunteered with Riding Beyond last year 2013 and/or if you wish to do so this year, you'll need to attend one of the two hands-on trainings. Pick one and let Merrily Curtis know at [email protected]. Questions? Call her at (503) 839-3101.
Two dates for your choice of one Volunteer Training:
May 28, 2014 Wednesday, 9 am – 1 pm.
June 4, 2014 Wednesday, 9 am – 1 pm.
Location:
Little Creek Ranch,  2900 Siskiyou Blvd, Ashland, OR 97520
Riding Beyond sessions start the week of June 9 on Tuesday and Wednesday mornings.
For details on our volunteer needs, go to our Volunteering page.