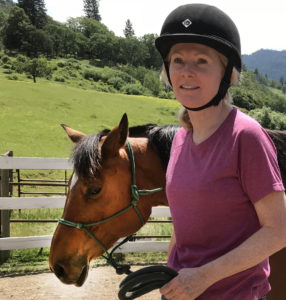 I came to my first session with anticipatory anxiety, fear and physical pain. 
Today, as I complete my last session I leave with grace, gratitude and sadness.
This experience has been life changing. Each one of you has touched my heart in ways I'll never forget. You accepted me for the person I am now without judgement.
Working with Mystic, Trish and each of you I was able to escape a world that had become very tiny since my cancer diagnosis. Through our insightful group discussion's and interactions trust was built. Also, working with Mystic I felt that I finally got myself to the point of surrendering to the new me. Through all of this I finally have joy, freedom and my spirit returning.
Thank you Trish, Mystic and each one of you beautiful women for making this program possible. I will always cherish the time we spent together. Thank you for the fun, support, friendship and love. I feel so blessed to have met each of you and been able to be a part of this program.
Chris Valentini
While on the ride called "Life" you have to take the good with the bad,
smile when you're sad, do what you love and love what you have.
Always forgive, learn from mistakes and don't hold on to regret.
People change, things go wrong but remember the RIDE goes on.
Horses teach us about honesty and authenticity because they know no other way of being. They teach us to respect and honor the unknown rather than fear it an destroy it.